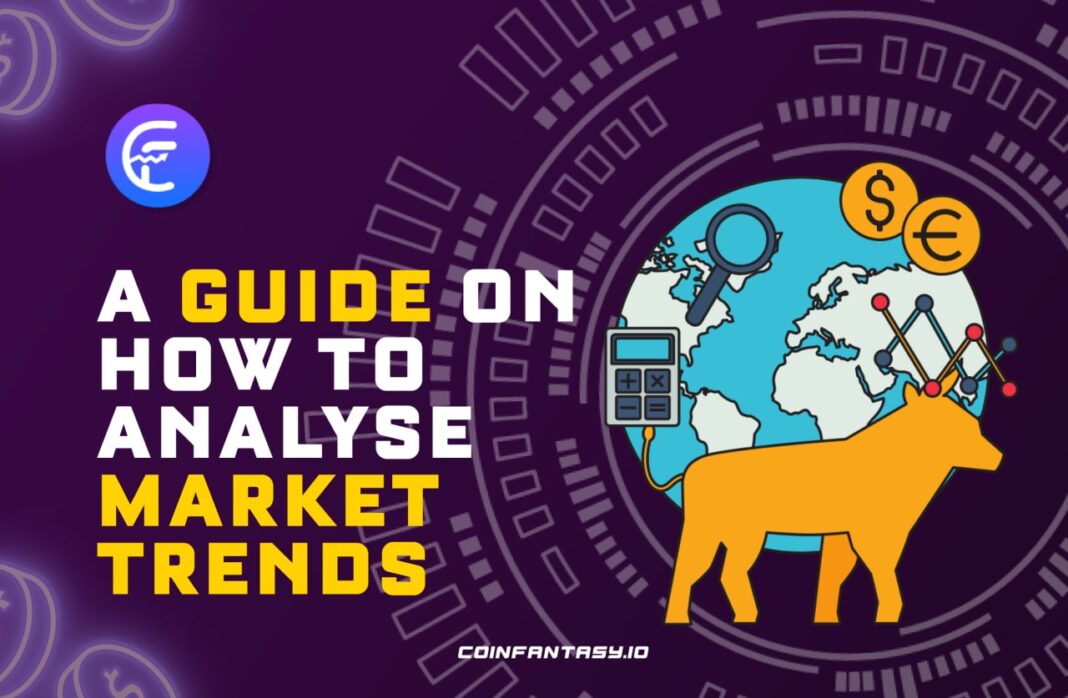 Since its launch in 2009, Cryptocurrency has gone through many ups and downs. This leads to both skyrocketing profits and devastating losses as it requires a lot of time, effort, and skills. It is for an individual to make perfect predictions about the price of a particular cryptocurrency. So to address the challenges individuals face in making an investment or trading calls in crypto, what came in as Artificial Intelligence (AI)? Let's have a look at How Artificial Intelligence is used in the crypto market.
Artificial intelligence and machine learning-led tech tools have also started a new revolution in the crypto space. By taking away a lot of pain from the investors on their own shoulders.
But we are sure that you will have many questions revolving in your mind, like Which challenges arise while forecasting the crypto market? What solutions are offered by AI? Which factors does AI use to forecast the crypto market? Etc.
Thus, this article will address the above questions and help you understand how AI will help forecast crypto markets.
So let's dive deep into it without wasting much more time.
Which challenges arise while forecasting the crypto market?
Along with the bright future of the crypto market, some dark spots are associated with it, making its growth slow down and making it significantly hard to predict cryptocurrencies. So let's check them out one by one.
One of the most talked-about is high volatility. The fluctuations in the crypto space are way too much for average retail investors as they can range between 5-10% upside down daily. Thus, a higher risk is associated with investments, especially for traders, due to this high volatility.
The prices of cryptocurrencies are also highly dependent on news, tweets, or geopolitical and government steps, making it way more sensitive to price movements than the traditional equity market. And further, as crypto markets work 24*7, it becomes hard for retail investors.
Crypto markets are also highly flooded by retail investors who have entered the space after just seeing the skyrocketing gains in the past few years. Thus, they don't have much experience, and they end up losing their investments as they made investments based on Fear of Missing Out (FOMO), not technicals. So lack of knowledge among investors due to very less material and structured quality information about cryptocurrencies also plays a role here.
In addition to that, crypto markets are also highly exposed to demand and supply gaps. For example, the Bitcoin price in India may be around $19500 on an Indian exchange, but it may be trading at $19000 on some foreign exchange which is a discount of $500. This merely can happen due to high demands in Indian exchange and comparatively less supply.
Thus due to this loophole, you may end up paying more to buy a particular coin/token compared to other investors based out in different geographies and investing through other platforms.
Now, if you are also worried about how to overcome these difficulties, first of all, take a deep breath and stop worrying, as AI technology is here to help you overcome these challenges.
What solutions are offered by AI?
Below are some of the most effective solutions offered by AI to overcome the challenges faced in forecasting the crypto markets:
Accurate Price Prediction
By collecting all the data from multiple data points, filtering them out, and analyzing them, AI can make highly accurate price prediction calls that are almost impossible for ordinary retail investors to reach.
Leverage Volatility
Earlier, we had discussed how high volatility is dangerous, but with the use of AI, it can be used as a significant advantage by the crypto traders as it is a very well-known fact that volatility is a good friend for traders. Along with that, AI can help traders get a better view of the resistance and support zones and thus ensure that they enter profitable positions.
Trade Wisely
As the investors and traders in the crypto space are mostly someone who has entered the market in FOMO thus, in order to help them and ensure that they don't lose money, AI plays a very crucial role by assisting them with possible profitable calls which they can take while making their move in cryptos.
Reduce Emotions
We, humans, are undoubtedly very vulnerable to emotions and soft sentiments, which is also a big reason to react quickly and end up making a huge loss. But with AI technology in place, it can handle things way better as it is not into emotions. Instead, it takes calls based on patterns, historical analysis, and current situation.
Reduce Stress
Finally, with AI in place, you won't need to manually keep track of each and every factor that needs to be analyzed and checked before making a decision to buy or sell particular crypto, as it will do all the things for you.
Thus it is clear from the above discussion that AI technology is here to help overcome the challenges in forecasting the crypto market by accurately analyzing the crypto patterns and timing the crypto markets with the most probable crypto price at a given time.
Factors of AI to forecast the crypto market?
There are various factors that come into play based on different types of models. And algorithms are employed when we are using AI to forecast the crypto market. Thus today, we are going to cover some of the most prominent factors, which are listed below:
Volume:

It indicates the volume levels of trades in particular crypto for that day.

Total Market Cap:

It indicates the entire market capitalization of the particular crypto for that day. As cryptos are highly volatile, thus it can vary a lot.

High Price:

It indicates the highest price of the particular crypto for that day.

Low Price:

It indicates the lowest price of the particular crypto for that day.

Close Price:

It indicates the closing price of the particular crypto for that day.

Open Price:

It indicates the opening price of the particular crypto for that day.
Along with the above factors, as we have already discussed that some of the critical driving factors for the crypto market are:
Social media (Reddit, Twitter, etc.)

News websites

Institutional investors and Whales
Thus, it is necessary to examine these factors closely. And here comes the use of NLP (Natural Language Processing) and sentiment analysis, a component of AI, which is highly focused on analyzing human sentiments and emotions, human decision-making, and human communication.
Wrapping Up
With rapidly changing technologies and their further developments, there is no question that things will get better as we move ahead. AI is undoubtedly solving a lot of things for investors and traders in the crypto space. By tracking even the most minor fluctuations in the market to ensure that profits are made.
Still, as per the current developments, we can clearly say that AI is in the early stage of testing the real deep waters of Blockchain technology, and it may take some time to isolate completely. But whenever things are achieved, then what will emerge is a very powerful combination of AI and Blockchain technology.