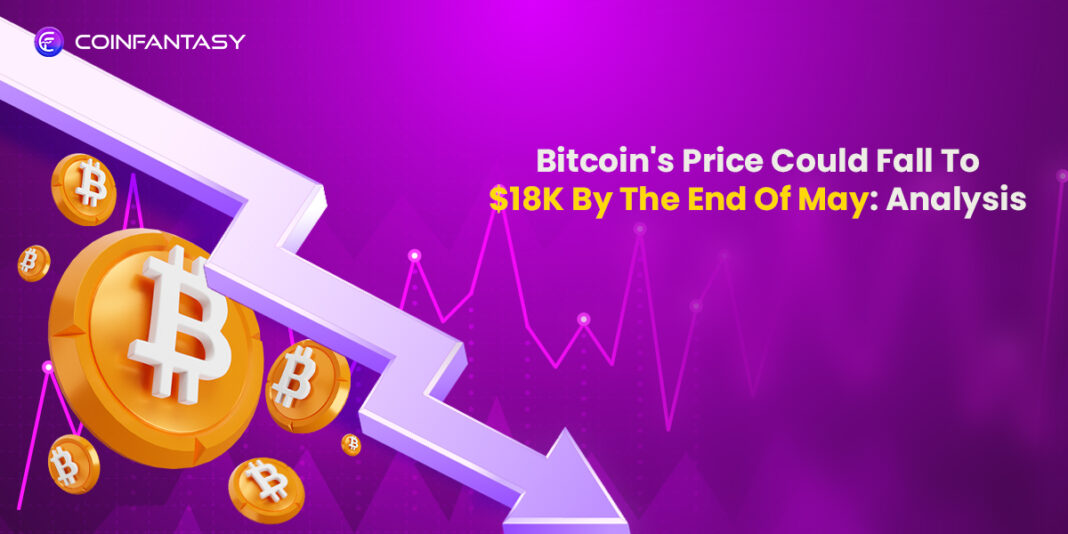 Following a scary report for September that showed a +8.2% year-over-year price increase in September, or a +6.6% increase when food and gasoline are excluded, which are known to be more unpredictable.
Since the early 1980s, when things were terrible for the most vulnerable, these gains have occurred at the fastest rates.
In August, the price of Bitcoin made a recovery rally up to $25,000 after falling as low as about $17,700 on several platforms.
The Sorrowful State of Bitcoin's All-Time High
Including Bitcoin, 2022 has been a challenging year for all cryptocurrencies. In fact, throughout 2022, Bitcoin, the biggest cryptocurrency in the world, lost up to 65% of its market value. A slew of evil occurrences, including the Terra Luna crash, the collapse of the biggest cryptocurrency exchange FTX, and the impending macroeconomic conditions, took crypto enthusiasts off guard.
After the release of less positive Federal Open Market Committee (FOMC) January meeting minutes, BTC has slightly declined from its peak. Additionally, BTC was left in a bind by the conflicting opinions on the monetary policy and regulatory activity of the U.S. Fed. As of this writing, Bitcoin has a daily trade volume of about $29 billion.
Otherwise, as of February 21, 2023, it was comfortably trading near $25,000 for the first time in the previous six months. In reality, Bitcoin has grown significantly during the last week, rising by roughly 14 percent.
The fact that 2024 will be the year of Bitcoin's half event is one of the reasons why analysts are positive about the cryptocurrency. There is a Bitcoin halving event in which the currency's miner payouts are cut in half (the miner payout will be decreased to 3.125 BTC). Given that halving helps to reduce supply, this occurrence is widely seen as being favorable for Bitcoin's price. Historically, halving has been viewed as a positive sign for boosting Bitcoin's price.
The UK Bond
When investors concentrated on the bond market, the price of bitcoin to pound sterling was in a narrow range. The previous few months have seen a significant increase in bond yields. The 10-year Treasury yield in the U.S. has increased to almost 4%, its highest level since last year. Also, the yield curve is heavily inverted because the price of 2-year Treasury bonds has climbed to 5%.
In the U.K., where the 10-year bond yield has increased to 3.8% from 3.6%, the situation is better. Even so, these yields are the highest they have been in recent months. The fact that central banks have maintained their hawkish stance is the leading cause of their high prices.
Is it Profitable to Invest in Bitcoin in 2023?
Bitcoin is a very erratic investment, and its value can change drastically. There have been large price spikes for bitcoin and abrupt price decreases in the past. Consequently, before investing in bitcoin, investors should proceed with prudence and careful investigation.
It is critical to remember that investing in bitcoin involves risk, just like investing in any other asset. Before making any investment decisions, it is a good idea to speak with a financial expert or do some independent research.
Final Note
There are many opinions and forecasts about Bitcoin, some of which are bullish and some of which are gloomy. Where Bitcoin will go next can only be determined with time. Bitcoin has a significant capability for comebacks and is renowned for being robust. Several seasoned analysts have been predicting that the Bitcoin bubble will pop within the next decade. But the cryptocurrency's poster child is still a favorite among many people and has helped investors amass substantial fortunes over time.