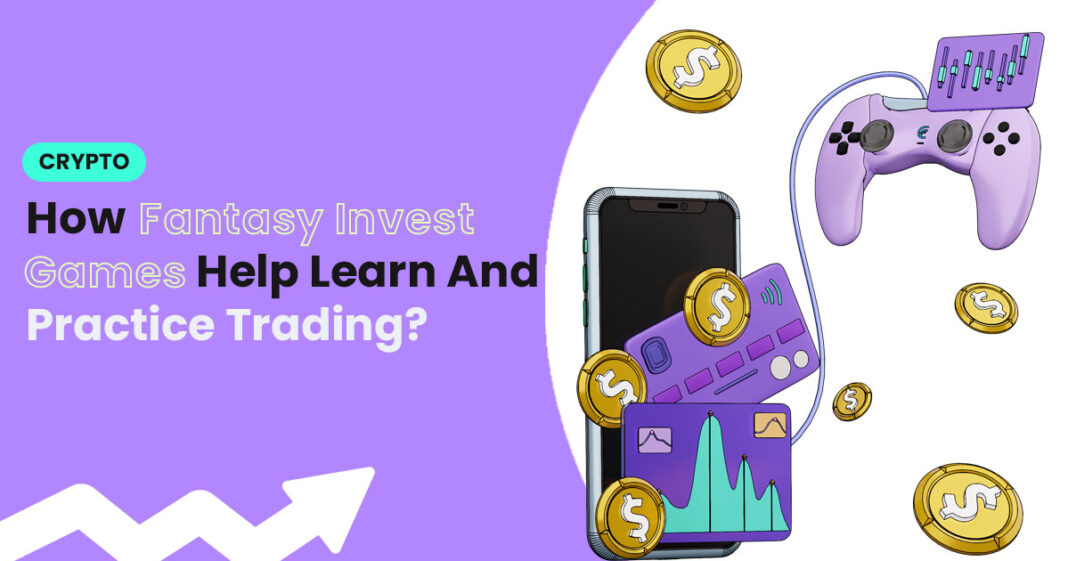 Fantasy invest games are a great opportunity to benefit in a short period. However, in order to access this realm, you must first understand crypto and stock market investing and navigate the volatility of the market. This is where the best investment apps come in!
In recent years, these fun investment games have become a real phenomenon. They provide a thrilling and enjoyable approach to understanding about trading while also having the opportunity to profit. Users appreciate the fact that they may choose from a variety of fun investment games. If you want to try your hand at fantasy trading, here's what you need to know!
Do you want to make money while having fun? Playing fantasy games is a wonderful approach to doing this. These investment games are intended to teach you about stock market and crypto trading while simultaneously allowing you to make money and have fun. Let's see about it.
The Fundamentals of Fantasy Trading
If you like gaming, you've probably heard of fantasy contests. You choose players to form a virtual squad in various competitions. Your points are determined by the effort of athletes in live matches. The competition is won by the guy with the most points.
The concept is similar to that of crypto fantasy invest games trading. The distinction is that you put together a "team" of cryptocurrencies. You select a restricted number from those available for choosing. Once the competition begins, you will keep track of true currency oscillations. You will get points if their market value rises. However, if it falls, you lose them. When the competition is over, the competitor with the most points wins.
Why Are Crypto Fantasy Games Growing in Popularity?
Crypto trading is popular in several countries as it is considered the greatest method to learn and participate in a fantasy invest games tournament. But, before you begin your first game, consider the following primary reasons why people enjoy these tournaments:
Simple and thrilling: These platforms may be described as simple to learn yet difficult to master, with appealing contests that allow newcomers to jump straight into the action.
A diverse game collection: You may compete against other users in head-to-head matches, but you can also put your skills to the test in leagues. The platform's session duration varies. However, 15-minute matches appear to be the most fascinating notion. They are quick and increase the adrenaline surge during the game.
You may better manage your money: Trading bitcoin and equities on the actual market costs a lot of money. Fantasy contests make it much easier. In as little as 15 minutes, you may nearly double your investment.
It may be used to supplement your income: These tournaments might help you produce extra income if you need it.
5 Trading Things You Can Learn And Practise From Fantasy Invest Games
As the stock market has declined, investment games have grown in prominence. Many potential investors are turning to the stock market virtual game to gain experience and prepare for future investments in the stock market and crypto.
The recent rise in success of the stock market game has drawn not only young investors but also regular gamers looking to move to analytics-based games and test their abilities. For those who are unfamiliar with the stock market game, here are five things you may learn when playing fun investment games: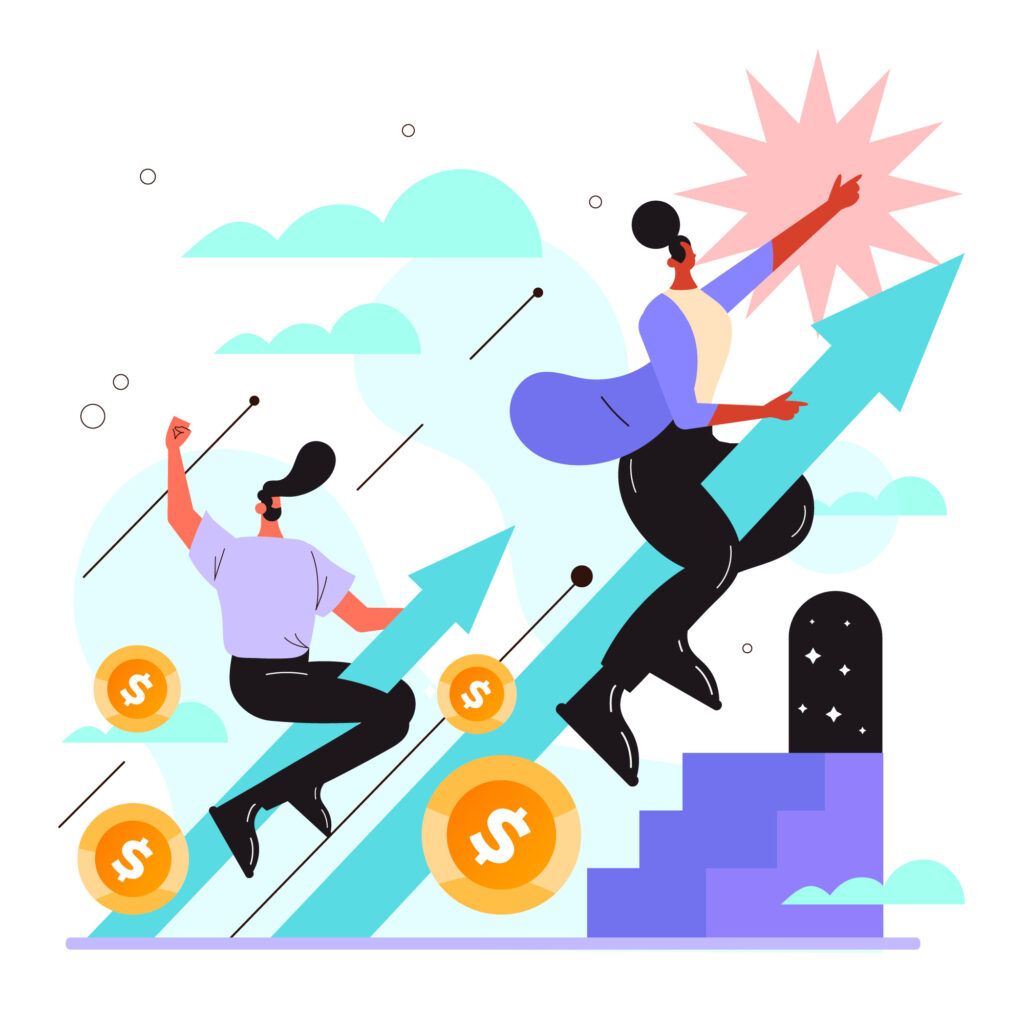 Choosing the Best Stock
The first step toward effective trading is selecting the appropriate stock. To choose the best stock, you have to train yourself about the market. It is determined by a variety of factors, including liquidity, volatility, and stock correlation with the market. Keep up to date on sharing trading ideas, expert advice, and news.
Various virtual stock market games were launched in 2021. You may practice trading on several fantasy-based stock market games that simulate trading in the actual world.
Recognizing Volatility and Liquidity
Volatility is the degree of change in commodity prices, i.e. the pace at which prices grow or drop. Online stock market games may teach you how to react to an unstable market.
The liquidity of a stock typically refers to how quickly shares of a stock may be purchased or sold without significantly affecting the stock price. Stocks with a lack of liquidity may be harder to sell and may result in a larger loss if you are unable to trade the shares when you'd like to.
Market Understanding
To explore and assess an organization's data such as accounting, framework, current events, and much more, an investor must comprehend the fundamentals of business. When you play Stock market game apps, you get more than just an adrenaline rush from the difficulties.
The best fantasy investing games improve your understanding as well. The game requires the player to keep current on the Company's present and historical performance. This greatly improves business understanding and expertise in the realm of demand and supply. The finest stock market game provides a broader perspective of analyzing the market since you may invest in indices such as NIFTY, etc., which are regarded as easier to follow rather than trading individual stocks.
Secure Exit
Investment game teaches you how to trade at the right time for a safe exit. Many investor and trader orders begin to execute as soon as the markets open in the morning, leading to price volatility. A seasoned player may be able to see patterns and choose correctly to benefit. It may be preferable for newcomers to first study the market and become acquainted with market trends using a virtual trading app.
Typically, after purchasing a stock, market volatility might compel you to make rash decisions that restrict your earnings or even cause a loss. As a result, before executing a trade, it is critical to have a basic notion of the best purchasing and target prices.
Managing Many Investments
Various stock market games allow you to build numerous portfolios, training you to invest and handle multiple equity positions at the same time. Managing various portfolios provides its own set of benefits. Diversifying a portfolio helps to reduce risk since if one industry suffers, it may not affect another. The stock market is quite volatile. As a result, it is critical to diversify, investigate, and invest.
How Does Fantasy Invest Games Benefit You In Trading?
Creating a portfolio of high-quality assets is one approach to going ahead financially and achieving your long-term objectives.
Trading is difficult, and many traders fail to generate regular profits. However, with the appropriate information and strategy, it is feasible to exceed and become a successful trader with the help of crypto invest games.
Helps To Create a Trading Strategy: One of the most prevalent errors traders make is failing to have a trading strategy. Your trading goals, risk tolerance, trading techniques, and risk management guidelines should all be outlined in your trading strategy. A trading strategy assists you in being disciplined and avoiding emotional trading decisions.
Emphasis on Risk Management: Successful traders prioritize risk control above anything else. Risk management entails reducing losses and safeguarding your trading money. One general rule of thumb is that you should never risk more than 2% of your trading account on a single deal that can be practiced through fantasy stock trading games.
Use Appropriate Position Sizing: The process of selecting how much to spend in each trade based on your risk tolerance and trading goals is known as position size. Position sizing correctly can help you minimize risk and optimize rewards.
Maintain With The Help Of Trading Journal: Maintaining a trading notebook is critical for boosting trading performance. You may use a trading notebook to keep track of your deals, assess your performance, and discover areas for growth.
Make Use of Technical Analysis: Price charts and technical indicators are used in technical analysis to find trading opportunities. You can discover trends, support, resistance levels, and other patterns in past price information that will assist you make good trades.
Have Reasonable Expectations: Many traders join the markets with exaggerated hopes of profiting quickly. Trading, on the other hand, is a long-term effort that demands patience and discipline. Set attainable objectives and be willing to put in the time and effort required to accomplish them.
Maintain Discipline: Finally, effective traders are self-disciplined and adhere to their trading strategy. Avoid making emotional trading decisions and instead concentrate on sticking to your plan and controlling risk.
Prepare to Outperform Price Changes: Inflation is the gradual increase in the cost of investing and trading, and it can influence our financial well-being.
One method to help outrun inflation and achieve 'positive real' returns over time is to invest in assets that not only provide greater income returns but also have the potential for capital development. Fantasy invest games help you to choose such kinds of assets and train you in beating price changes.
Earn Additional Revenue: It is feasible to supplement your income by investing in high-quality assets. The return on your assets might be utilized as a regular source of supplementary money for day-to-day living expenses. You might also reinvest the funds to increase (or compound) your wealth.
Closing Thoughts
Fantasy invest games exist to provide a means of profit generation. They do, however, have an essential edge. A fantasy finance platform can assist a potential trader in learning everything there is to know about market mechanics. You may learn and practice trading without putting your actual money at risk by playing fun investment games.