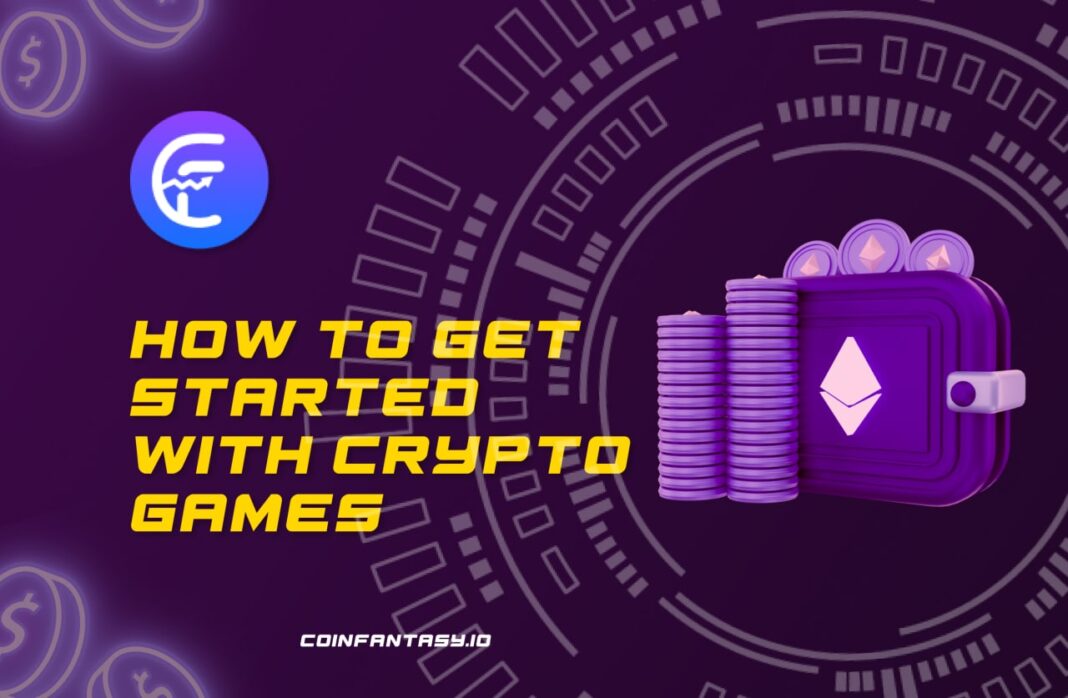 Social media has done more than connect people in the world. The various Social media platforms like Twitter and Reddit make it easy to discover opportunities around the world. Crypto Games is one of the money-making opportunities that is going viral on social media.
Gaming has gone beyond being a hobby to becoming some people's full-time job, thanks to Blockchain technology. As a result, many people want to know how to play crypto games. With the play-t0-earn boom in the crypto industry, now is the best time to learn about Cryptocurrency gaming.
What are Crypto Games?
Crypto games are built on blockchain technology. Blockchain is a fundamental technological concept like machine learning, World Wide Web, artificial intelligence, etc. Developers can build different solutions on blockchain technology.
Blockchain games are designed to combine entertainment with different elements of the crypto economy. Through these games, players can earn money via tokens and NFTs (Non-fungible tokens), answering the question of 'How can I earn crypto playing fantasy games?'
How Crypto Games Help You Make Money?
Varying crypto games have different gameplays and reward systems. However, fundamentally, the economies are mostly the same.
The explanation is that most crypto games are play-to-earn games. In these games, playing time and effort are rewarded with tokens or other in-game assets.
Furthermore, the blockchain technology underlying these games makes it possible to exchange earned tokens and in-game assets. So, if you own a character in-game or accumulate assets like guns, properties, etc., you can exchange them for cash on platforms like Binance or OpenSea. The best crypto games to involve in are the ones with transparent reward systems.
The in-game assets are exchangeable because they are NFTs. So, you can sell the assets to other players. Ultimately, the future of NFT games will make it possible to use these assets in other games.
One other popular concept in crypto gaming is yield farming. Yield farming generally involves staking (investing) in a game through its token. So, if you own a game's token, you can stake it to earn interest.
At first, gaming on the blockchain feels different. The visual displays aren't up to the standards of more established traditional games (though developers are working on improvements). However, upon knowing how to play crypto games, you begin to understand the value more.
Summarily, making money with crypto games involves participation, earning rewards, owning assets, then trading them on exchange platforms. So the next step in mastering how to get into crypto gaming is the things you need to start playing.
What do you need to Start Playing Crypto Games?
The journey on how to start playing cryptocurrency games begins with the following infrastructure;
Device
The best traditional games are found on consoles. However, you only need PCs and mobile devices to play crypto games. Blockchain games can be played on these devices because of the underlying blockchain technology. However, traditional console game companies are hard at work towards bringing blockchain gaming to consoles.
Crypto Wallet
To start playing play-to-earn games, you need a crypto wallet. In the blockchain-powered world, your wallet address is your identity. Upon downloading a crypto game to your device, you'll need to access it with your wallet address. In cases where you need to purchase characters to get started, you'll also need your wallet address.
Furthermore, whatever in-game asset or token you accumulate is attached to your wallet address. Therefore, the best way to get started in cryptocurrency gaming is by opening an address with a secure and trusted wallet platform. As much as blockchain is secure, compromise is possible. So, you should only bank on a platform reputable for high security.
The presence of your wallet address makes it possible to trade your assets.
Starting Capital
Some games like Axie Infinity, CoinFantasy, and Decentraland require that you buy into them. The best crypto games to play are those with premium earning potentials and also require an upfront investment. This is similar to traditional games where you need to buy utilities in-app. For crypto games, you need to purchase characters and other utilities.
However, the significant difference between purchases in traditional and play-to-earn games is that the latter promotes ownership. Even when you make an in-app purchase in conventional games, the developers own all utilities – you can't take them out of the game.
How to Choose the Best Crypto Game?
There are numerous NFT games out there – more than 400 at the time of writing. Hence, the reason more people ask 'What is the best game to earn crypto?' Truthfully, picking a game to start your crypto gaming journey can be tasking and based on your own preference. However, some guidelines can help you.
Know what you'll need to invest
Profitable crypto games are bound to require an upfront investment. For instance, to have successful Axie Infinity gameplay, buying good, valuable characters is a plus. Hence, estimate the necessary investment for all the games you're interested in.
Also, since most play-to-earn games are built on the Ethereum blockchain, the platform's currency is vital. So, you also need to find an exchange to purchase Ether.
What are you looking for?
Figuring out the types of rewards you want is another essential factor to consider. Some games offer NFTs, while others offer in-game tokens. You should know what each game offers and how you'll convert the collectibles to money. Understanding this perfects your knowledge of how to play crypto games.
Some games can also offer you Ether or Bitcoin. If you collect these, it's easy to convert them to real cash. If, however, you're interested in games that offer NFTs and in-game tokens, make sure there's a large player base for the game. You don't want to hold assets you won't find buyers for.
Conclusion – The Best Crypto-Games to Start With
Crypto gaming is the new trend, and it's vital to get involved before you miss out on it like many people missed out on the internet boom.
The best way to get started in cryptocurrency gaming is with CoinFantasy. CoinFantasy has several perks:
Safety: The platform is designed to feature advanced security for users.
No-loss: When playing CoinFantasy, you are at zero risk of losing your initial investment, thanks to the platform's loss-less economy.
Gamifying Crypto Market: CoinFantasy is the world's first decentralized fantasy gaming platform for crypto markets based on the play-to-earn model. You can participate in the crypto market and contest for rewards through this game.
Other crypto games include Axie Infinity, Sandbox, Decentraland, Crypto Kitties, etc.
Frequently Asked Questions
1. Do I need to be an expert to play crypto games?
You don't need to be a blockchain or NFT expert to play crypto games. However, you must be willing to do your research into any game of interest. The blockchain gaming industry is still young, so there are still a lot of risks. Only take risks you're comfortable with.
2. How much can I make with crypto games?
There's no limit to how much money you can make with crypto games. You simply need to be willing to work and be smart. You must also understand the economy of your chosen game to maximize it. Don't dabble in a game because of FOMO (Fear of missing out).