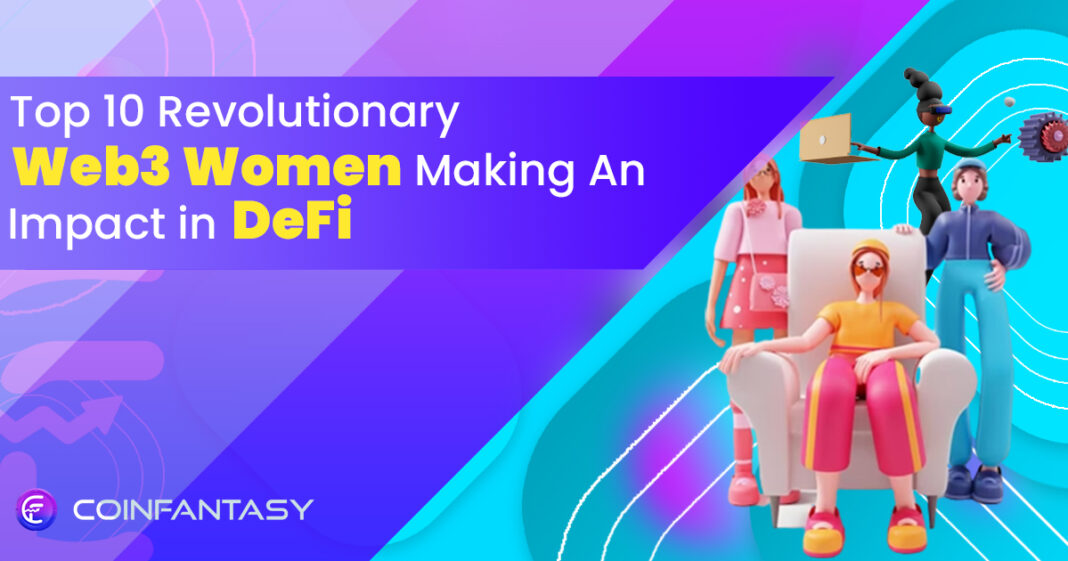 Do you know what women in the early 21st century and Web 2 have in common? Both looked like the biggest disruption that has ever happened; but in reality, they were controlled by central powers. Fortunately, the emergence of blockchain and web3, especially cryptocurrencies, has brought a new level of confidence among women. Although in infancy, these next-gen concepts are trying to recover web3 women from bias and serve them with financial empowerment.
Web3 represents a more intelligent form of an interconnected network that is decentralized. With the birth of blockchain, futuristic features like non-fungible tokens and smart contracts also tagged along. These decentralized technologies have created a significant impact in the market while offering innovative solutions to various real-world issues. But what makes web3 amazing is the ownership it gives over everything that we create, something women have been looking forward to for a long time. Knowing the independence it carries, more women are jumping into the disruptive concept to innovate new things. Here are the top 10 web3 women who are revolutionizing the decentralized finance ecosystem.
Top 10 Web3 Women Leading the Decentralized Race
🔷 Krista Kim
Founder of the Tecnism movement, Krista Kim is a contemporary artist who works in digital and physical realms. Right now, she is one of the most influential women in the web3 world with great exposure to NFT art. Making the best of digital art, Kim created 'Mars House' by utilizing screens as digital instruments. This was the first metaverse home that was put on sale in March 2021.
🔷 Cathy Hackl
Cathy Hackl created history by becoming the first Chief Metaverse Officer. As a professional in web3, she is a well-known metaverse strategist, tech futurist, business executive, and speaker. She co-founded a metaverse studio called Journey, which works with multiple organizations on their web3 strategies, NFT developments, virtual fashion, etc.
🔷 Kathleen Breitman
Kathleen Breitman is the sole creator of Tezos, a blockchain-based smart contract platform. She worked in a plethora of top organizations like Accenture, Bridgewater Associates, R3, and the Wall Street Journal. She is currently the co-founder and CEO of Dynamic Ledger Solutions.
🔷 Amber Allen
Going far beyond being a gamer girl, Amber Allen is the CEO and co-founder of Double A Labs. The company is promoting human connection and boosting productivity through creative tools. Besides leading a company, she is also an expert in the metaverse and hybrid events.
🔷 Swan Sit
Although Swan Sit is the Global Head of Digital Marketing at Nike, she is familiarly known for her advice on web3 and NFTs. Her fluency in NFT and metaverse has made her one of the most significant female speakers in the space. Besides, she is guiding multiple organizations to enter the web3 space and scale up their capabilities.
🔷 Ariana Wallet
Ariana Wallet has been exposed to the blockchain space since 2017. Being a techie, a typical full-stack software engineer, she moved to the metaverse by unleashing her startup called Mueshi. It is the marketplace where people can buy, sell and fractionally purchase NFTs.
🔷 Deborah Ojengbede
Along the lines of making digitization mainstream, Deborah Ojengbede is using blockchain technology to achieve this goal. She is the CEO of AFEN blockchain, which paves the way for Africa to enter the web3 market space.
🔷 Mukaya "Tai" Panich
Without direct exposure to the web3 space, Mukaya "Tai" Panich is making an impact by being a venture capitalist. She is the CEO of SCB 10X, the company that is heavily investing in blockchain, DeFi, web3, metaverse, and other cutting-edge crypto technologies.
🔷 Allyson Downey
Co-founder of Meta Angels, Allyson Downey aims to build something that promotes generosity and transparency. Meta Angels is an NFT community that uses metaverse possibilities to unlock real-life opportunities.
🔷 Emily Yang
Emily Yang is a DeFi leader, early NFT collector, and digital artist. A part of the prolific investment group, PleasrDAO, Yang works to support female artists in the metaverse. She believes that web3 is very inclusive and that technology could play a major role in having an equal space and voice in the future.
Conclusion
It is true that whenever a disruption happens, for example, the introduction of a dot-com or artificial intelligence, women try their best to make a mark. But everything that they ask for is equality and opportunities to hop on. On the same ground, the metaverse is a great marketplace for women to make their points clear. Women have yet again proven phenomenal contributions to the Web3 space.