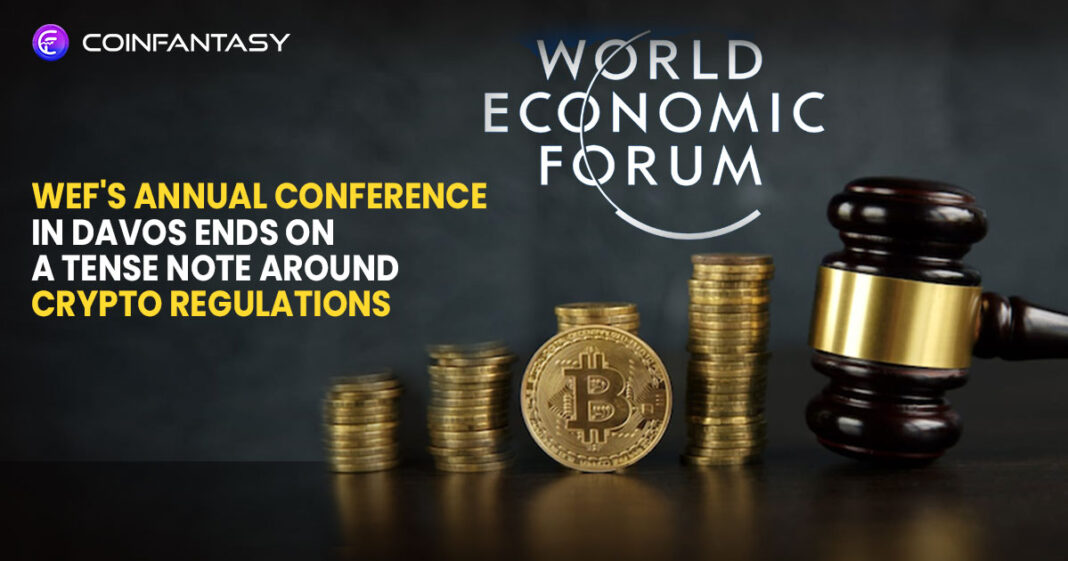 Following a year of significant losses, arrests, and developing legal issues, many of the world's primary cryptocurrency and blockchain businesses convened in Davos. This season to improve the industry's credibility, draw in new investors, and pass new crypto rules.
WEF's annual conference in Davos!
Asserting that Bitcoin cannot be "money" just because it includes the word "coin" in its name. IMF chief Kristalina Georgieva has advised against equating crypto products with currencies. And then said anything not backed by something like a sovereign guarantee can't be considered asset class but not a currency.
Whereas,
In Davos, executives proclaimed that they are now totally committed to blockchain technology, appropriate controls, regulation, and the upheaval it holds for the financial services industry and beyond.
"We are a play about plumbing and infrastructure. For digital assets such as cryptocurrency, we are now building infrastructure. Various assets will be used tomorrow," said Dmitry Tokarev, the CEO of Copper, a company that offers custody services.
According to Colm Kelleher, chairman of the Swiss bank UBS, who spoke at a WEF panel, blockchain technology will assist banks in cutting expenses. However, he asserted that the sector must understand the fundamentals, including anti-money laundering measures.
Kelleher observed that the decline in the value of cryptocurrencies had not resulted in systemic issues. And adding to that "we kind of dodged a bullet." Some investors wanted to put money into coinage. We have to determine what was appropriate for those investors and draw that line," he added.
Genesis, A Cryptocurrency Broker, Is Rumoured to be Filing for Bankruptcy
Meanwhile, insiders told the media that well-known bitcoin broker, Genesis, would likely declare bankruptcy soon.
According to reports, the corporation which housed some of its funds on FTX would become the most recent crypto victim following the stunning collapse of Sam Bankman-company. Given that it owes creditors more than $3 billion, the company, which is controlled by venture capital firm Digital Currency Group, had been thinking about declaring bankruptcy for some time.
Gemini, owned by Cameron and Tyler Winklevoss, is one of the companies that is owed money. It is reported that more than $900 million of its customers' funds vanished from the exchange.
Great Reset Strategy: US Crypto Regulation
Thus, according to the WEF's public Great Reset statement, regulations implemented in the US will probably have the most influence on the success of the Great Reset strategy, which intends to harmonize the world's financial systems as part of its more significant intentions to establish a one-world order.
The contradictions, inadequacies, and ambiguities of many institutions – from health and banking to energy and education – are more apparent than they've ever been amidst a global concern.
Factors Influencing Crypto Regulations
Green, a steadfast supporter of cryptocurrencies and a proponent of rules, pointed out that multiple instances in the industry had made regulation necessary.
As institutional investors, pension funds, index funds, investment banks, commercial trusts, hedge funds, and individual investors, increase their awareness of cryptocurrencies. As mass adoption grows, cryptocurrencies will inevitably play an ever-increasing role in the global financial system.