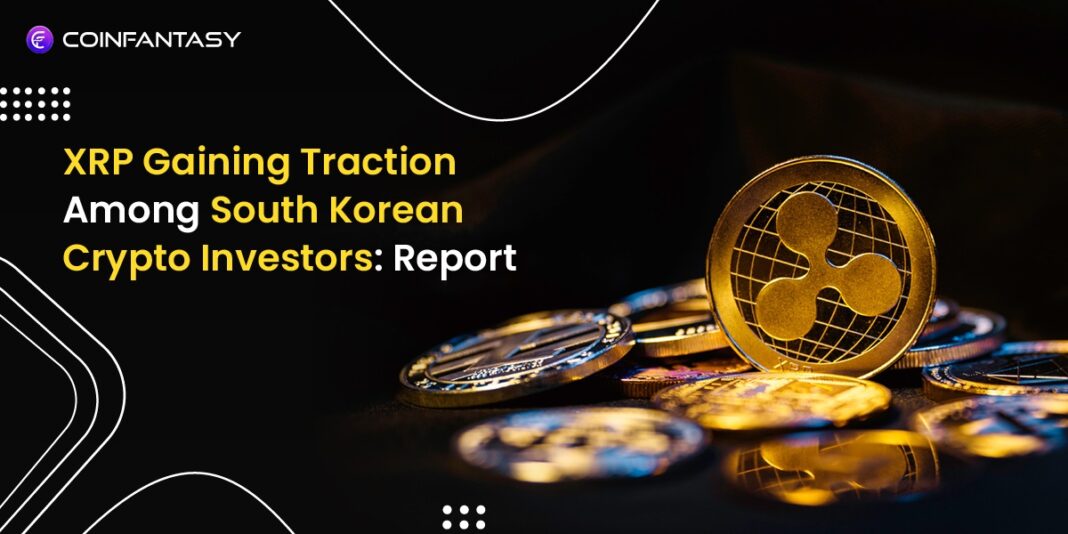 According to a new survey, Ripple is becoming more and more well-liked among cryptocurrency investors in South Korea. XRP increased by 4.07% last week Tuesday. The crypto lost the day's gain of 1.94%, closing at $0.53189 later. For the sixth session in a row, XRP gaining traction was visible. It was avoiding prices below $0.50 while briefly returning to $0.53.
XRP experienced a rough day's start, dropping to an early low of $0.50962. After avoiding the First Major Support Level (S1) at $0.5050, XRP climbed to a high of $0.53827 in the final hour.
XRP Becomes Favorite Choice for South Korean Investors
A report claims that XRP has emerged as one of South Korean cryptocurrency investors' top picks. This is mostly because XRP has several advantages over other cryptocurrencies, including quicker transactions and reduced fees.
Despite legal disputes with the US SEC, XRP Continues to Draw Crypto Investors.
Amidst the Ripple vs SEC battle, XRP is still very well-liked in South Korea. South Korean cryptocurrency investors frequently pay little attention to the legal problems that XRP is currently facing. Instead, they should concentrate on the possible profit that crypto investments can give.
Increased Use of XRP in South Korea
In addition to its growing popularity, the use of XRP in South Korea is also increasing. According to Tribun News, several large companies in South Korea have started adopting XRP as a payment method. This indicates that XRP is increasingly widely accepted in South Korea. It also has the potential to become a more dominant cryptocurrency in the future.
Price Prediction for XRP
The cost of XRP has significantly increased since 2023 got underway. Even though many variables can influence the price of this token, crypto specialists claim that the price of XRP will continue to grow shortly. Crypto investors should think about the potential risks involved in XRP.
XRP Price Movement
At the time of writing, the price of XRP was $0.52788, down 0.75%. XRP had a fluctuating start to the day, rising to an early high of $0.53705 and then dropping to a low of $0.52671.
To reach the First Major Resistance Level (R1) at $0.5436, XRP must stay clear of the pivot at $0.5266. A break of the $0.53827 high from Tuesday would indicate a bullish session. SEC v. Ripple buzz, however, would have to support a breakout.
In the event of a prolonged rally, XRP would probably test resistance at $0.56 and the Second Major Resistance Level (R2) at $0.5552. At $0.5839, there is the Third Major Resistance Level (R3).
If the pivot were to drop, the First Major Support Level (S1) at $0.5149 would come into play. However, XRP should stay clear of sub-$0.50 and the Second Major Support Level (S2) at $0.4979 unless there is a significant sell-off. At $0.4693, the Third Major Support Level (S3) is located.
Conclusion
XRP gaining traction among crypto investors in South Korea is out on the light now. Despite being in a legal battle with the US SEC, the popularity and use of XRP in South Korea are growing. Crypto analysts predict that the price of XRP will continue to rise shortly, but crypto investors should consider the investment risks associated with this cryptocurrency.