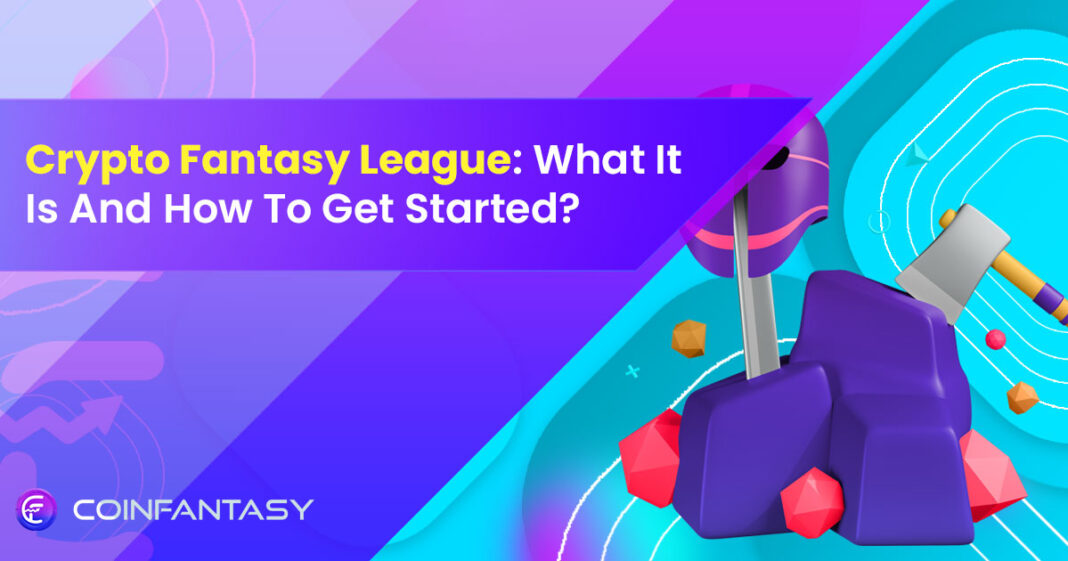 Crypto fantasy sports are the new ways to make money online. Before now, gamers have only invested time, effort, and resources in games. The only reward for traditional gaming has been the fun. However, thanks to blockchain, there'll be a redefinition of gaming.
The economy of games so far has only seen the developers and platform owners enjoy the financial rewards. However, blockchain introduces crypto games. Crypto games adopt a financial reward system for their time and effort.
Blockchain (crypto) games are still a new concept, but the future seems bright. One such platform that posits blockchain games for success is Crypto Fantasy League. This crypto fantasy game leverages blockchain to reward players using their app. Let's look at all the game is about.
What is the Crypto Fantasy League?
The crypto fantasy league is one of the first blockchain games to exist. And even though there have been several credible alternatives, the game is a project which offers a 3% BNB reward on every transaction. In addition, the project features an application where sports lovers can predict games and stand a chance to win.
It's the same as other crypto fantasy sports out there. However, it goes beyond to ensure that token holders are greatly rewarded. Whenever any player stakes on the app, the platform removes a 3% fee. Token holders also get 2% of the staked money.
Every aspect of the project (and its app) benefits everyone. For example, transactions benefit the parties involved, and token holders get their rewards from the app.
How does Crypto Fantasy League work?
Like other crypto fantasy games built on the blockchain, this crypto game rewards players and users for their activities and stakes. However, while the CFL token is a fantastic project, it relies on its utility, the sports fantasy app.
This crypto fantasy sports application is a fantasy sports application. It allows users to play managerial roles on their favorite teams and players. On the app, you can curate and create a team of choice. Also, you can play game scenarios where your selected player's actual performance reflects on the fantasy team.
Also, the application makes it possible to invite friends from anywhere in the world to participate. The sports you play depend on your interest; football, baseball, etc. Per game, performance, and success, users can in-game crypto prizes.
Furthermore, the platform has a CFL token that users can hold in their wallets or trade for profit. Irrespective of a user's choice, rewards abound.
For better clarity, the economics of the crypto fantasy league breaks down as follows:
Upon every transaction occurring on the platform, CFL token holders get 3% of the price

Another 2% goes to holders of the app when people play the fantasy game

The liquidity pool also enjoys an accumulation of 2% of every transaction's cost

Finally, the developers commit 5% of every transaction to the marketing wallet to keep developing the project.
Consequently, the best way to maximize this crypto daily fantasy game is by holding its token.
How to Get Started with Crypto Fantasy League?
Getting started with this sports cryptocurrency gaming platform is easy. The platform facilitates the two significant benefits of crypto gaming – earning from plays and ownership of the platforms. Here is how you can get started with maximizing the platform.
Download and Setup a Wallet
You first need a wallet to use any crypto fantasy sports platform (meta mask or trust wallet). After that, you can either download the wallet or get the browser extension.
Buy Some BNB
When buying BNB on a crypto exchange, send it to your wallet address.
Buy the $CFL token on PancakeSwap.
On the PankcakeSwap app to swap your BNB for $CFL. Then send the tokens to your meta mask or trust wallet.
When you decide to hold this token, you can earn BNB rewards with time.
Top Crypto Fantasy Games to Consider
Crypto Fantasy League is a great blockchain platform. However, there are several engaging decentralized sports gaming platforms out there. Here are some of our favorite picks.
Sorare
This is the best crypto fantasy football platform out there. The game is developed to combine cryptocurrency, NFTs, and football expertly, delivering an exciting gaming experience. The platform has received hefty investments from sports legends and venture firms and continues to grow.
The platform is built on the Ethereum blockchain. Players can trade and manage virtual teams using digital player cards with the game.
Sorare's platform is designed to deliver a unique experience that deviates from normal fantasy football – it makes it better. The games allow the flexibility of building team names and players individually. So, the global digital cards allow for multi-league player combinations rather than only managing players in one league.
The digital cards are NFTs, which can quickly be sold for a crypto coin of choice. Players can also earn when their setup teams perform well or when players participate in virtual tournaments.
CoinFantasy is the fantasy world crypto game for the crypto-stock market. Hence, if you're interested in crypto's core economics and wish to gamify your experience, this game combines both. In addition, the CoinFantasy platform offers daily contests you can participate in, thereby earning rewards for your portfolio.
The CoinFantasy platform is developed on a play-to-earn model, which offers rewards for participation. According to the developers, the game provides lossless play.
The gameplay allows users to pick a team-like lineup of tokens within a specified budget. How each picked token performs reflects on your overall winnings. Users can also ascend levels, with subsequent functionalities to mint NFTs of varying rarity.
Built on the avalanche blockchain, the gaming experience is fast and reliable. The avalanche network is designed to handle 4500 transactions every second while not losing scalability.
CoinFantasy also looks to launch integrations into other games on the Avalanche ecosystem. E.g. Play Crabada and YAY games.
Summarily, the Coinfantasy sports cryptocurrency platform helps you participate in the crypto-stock market without exposing yourself to volatility.
Polka Fantasy
The Polka fantasy crypto gaming platform has gained immense popularity of late. The Japanese NFT cross-chain platform for NFT lovers. The platform's design takes inspiration from Japanese animation culture, creating an immersive space to discover, trade, interact and create digital collectibles.
The gamified DeFi marketplace experience leverages the play-to-earn economy to distribute wealth. On the Polka fantasy crypto platform, users can create and trade NFTs, which they can subsequently stake on the platform.
Conclusion
Crypto fantasy sports are new ways to ensure that players get rewarded for doing what they enjoy. Hence, players can now make a living rather than play fantasy sports just for fun. But beyond offering players financial rewards, the primary purpose of the crypto fantasy game is the universalization of blockchain.
Taking an example from Ritam Gupta, founder of DeFi11, "DeFi11 was never just an idea for me; it has always been an effort to build a real-world utility for blockchain. We are firmly convinced that the gaming industry is one of the best ways to incorporate blockchain into the life of the common consumer. In time, blockchain will revolutionize gaming."
The gaming space is due for innovation, and blockchain is a perfect inspiration.
Frequently Asked Questions (FAQs)
1. What is PolkaFantasy?
Polka Fantasy crypto platform is a metaverse marketplace for Japanese animations, comics, and games enthusiasts. On this platform, you can create, view, and share your NFTs with ease. The marketplace enables cross-functionality and runs at low transactional costs. It's actually one of the best in the crypto ecosystem.
2. How Can I Buy PolkaFantasy?
Polkafantasy is a crypto fantasy sports game you can buy its token on uniswap. You can also buy the polkafantasy token on Binance, Coinbase, etc. Each of these platforms will require that you have an account opened before purchase. Furthermore, as of this writing, one polkafantasy sells for $0.5389. 
3. What are NFTs in Football?
NFT stands for "Non-fungible tokens" and they are collectibles that can be traded for money. In football, NFTs have found use as digital player cards, players highlight videos and other digital items and assets created by players or football clubs. These assets have high value because of high market demands.