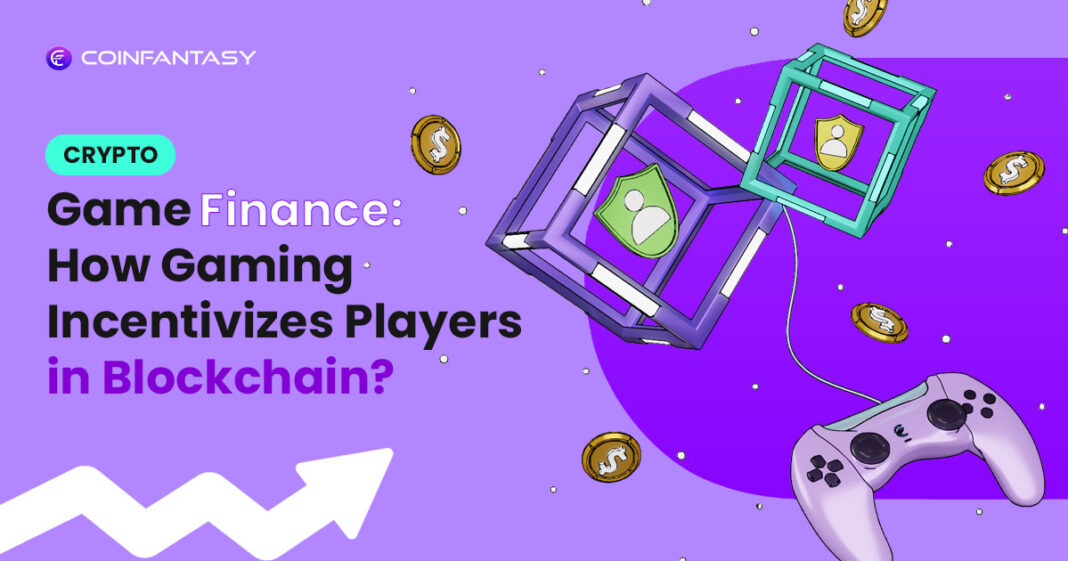 GameFi refers to game finance, which combines regular gaming and decentralized finance (DeFi) by employing blockchain technology. GameFi uses blockchain technology to build decentralized gaming markets that provide players with various monetary rewards and financial possibilities via play-to-earn blockchain games and attracts global markets investing people.
Players may earn digital currency or NFTs by engaging in games or participating in different gaming-related activities in order to learn to invest. Until recently, the traditional gaming sector has been dominated by organizations that have restricted earning possibilities.
With the popularity of play-to-earn games, GameFi has been the new advance of gaming creation, dramatically influencing the traditional gaming business. These new gaming approaches pay players for the time and attention they spend playing the blockchain game rather than merely the money they invest.
How Can You Earn From Game Finance?
GameFi usually entails the production of gaming tokens or NFTs that may be utilized as in-game assets such as virtual land, avatars, weapons, clothing, or money that can be exchanged on cryptocurrency exchanges. These tokens may be obtained by engaging in different game-related tasks such as finishing missions, winning fights, or staking tokens.
These tokens can later be spent in-game, traded with other users, or exchanged for other cryptocurrencies or fiat money. Further DeFi features such as yield cultivation, staking, and liquidity delivery could be available on GameFi platforms.
GameFi provides gamers in global markets investing with a new and interesting method of making money while engaging in their favorite games. It enables DeFi investors to profit from their digital assets while interacting in the game environment.
What Impact Does Blockchain Have on the Gaming Industry?
For companies and members of the gaming industry, a new crypto-gaming model has arisen that uses NFTs and cryptocurrencies for in-game asset purchases that are transferable into real-world money.
This new concept employs decentralized networks to render gaming safer, with secured encryption of information and no centralized servers that attackers can easily infiltrate. It is solely because blockchain transactions are unchangeable, fraudsters can't hack the system.
Blockchain also offers a decentralized and open ledger, allowing participants to more effectively manage their transactions and assets. These decentralized markets enable users to purchase, sell, and exchange assets without the need for intermediaries such as game creators or publishers, resulting in a more open and accountable economy.
Most blockchain gaming is also community-run, with players voting on future upgrades, functions, and the general path of the network. Blockchain gaming enables genuine control over in-game assets, making competition more thrilling than other competitive games on the market today.
These things might be 3D accessories, characters, furniture, equipment, cars, weapons, or anything else that can be recorded as NFTs on the blockchain, which makes them special and legitimate.
This type of ownership allows gamers greater influence over their gaming experience. It enables players to earn revenue from their assets, which can be moved outside of virtual games and traded for real cash on cryptocurrency exchanges.
Most game finance games use blockchain technology to accept secure transactions in the form of native crypto tokens, which are both easy and highly rewarding investments. They are also safe since transactions are confirmed and stored on the blockchain.
The Advantages of Blockchain in the Gaming Industry
Blockchain-based global markets investing is expected to be valued at $435 billion by 2028, with a compounded annual growth rate (CAGR) of nearly 12.1% between 2022 and 2028.
Based on a Zion Market investigation published in 2022, the COVID-19 epidemic has led to significant development, with individuals having to stay at home and explore the revolutionary gaming concept.
After that, important firms in the gaming industry have shown growing curiosity in crypto games and have included blockchain technology in their products to remain at the leading edge of developments in the area.
Some of the most prevalent advantages of utilizing blockchain technology in the field of game finance are as follows:
Digital identification and reputation: Blockchain technology can let gamers construct safe digital identities and credentials. These IDs can be utilized to confirm gamers to avoid gaming malpractice.
Safe and open transactions: Blockchain offers the gaming sector great security as well as transparency. Blockchain transactions are transparent, effective, and irreversible, making it impossible for scammers to rig the system.
Power over the gaming environment: Users have full control over their gaming experience, including the ability to earn money from their assets, create game regulations and structure, enhance features, and add new material for an improved gaming experience.
Gamers' privacy: Since the blockchain is decentralized, users can engage in the games and control their in-game assets in a safe environment that is less prone to hacks. This level of security allows them to better control and safeguard their gaming winnings.
A safe haven for game creators and business people: A safe place to work is provided by effective data encryption and the absence of single servers. A decentralized blockchain network depends on nodes to share the maintenance of distributed databases, with each node possessing every record in the database.
Interoperability: Players may utilize their public address to conduct transactions across multiple blockchain systems and transfer them from one particular game to another.
Because of its consistency and safety, blockchain is proven extremely valuable in gaming. Decentralization invites participants to engage in the creation and process of innovation while earning their crypto assets. A variety of applications are changing the way games are played, owned, and produced.
What are the Pros of Game Finance?
It allows earning revenue for players.
supports the widespread usage of web3 technology.
Create thriving and devoted gaming communities.
Take Charge of Your Gaming Experience
What Does the Future of Blockchain Gaming Take On?
As blockchain gaming evolves and becomes more widely used in entertainment, it's reasonable to wonder about the industry's future. The future of blockchain gaming seems bright, with tremendous growth expected in the following years, including widespread adoption as more firms embrace blockchain technology. More conventional game makers might include blockchain technology in their games, resulting in wider acceptance.
Overcoming access hurdles for individuals and organizations will be a major problem for blockchain gaming. Emerging game finance is based on DeFi models that emphasize decentralization and user ownership of in-game assets. This lowers the entrance barriers for new players and increases overall participation and involvement in the gaming business.
There is no question that the gaming industry can provide players with creative and exhilarating adventures while being environmentally friendly.
Closing Thoughts
Blockchain games are fast changing the gaming industry by providing new and inventive methods for players to interact with games and earn real-world value for their efforts. Game finance principles have been essential in this transition. Global markets investing games could alter traditional gaming models and offer a more fair and beneficial gaming experience for gamers by encouraging participants through in-game tokens, liquidity mining, yield farming, and decentralized ownership structures. As the blockchain gaming industry develops, we can expect to see even more inventive games that use these principles to provide gamers with a more realistic and exciting gaming session.