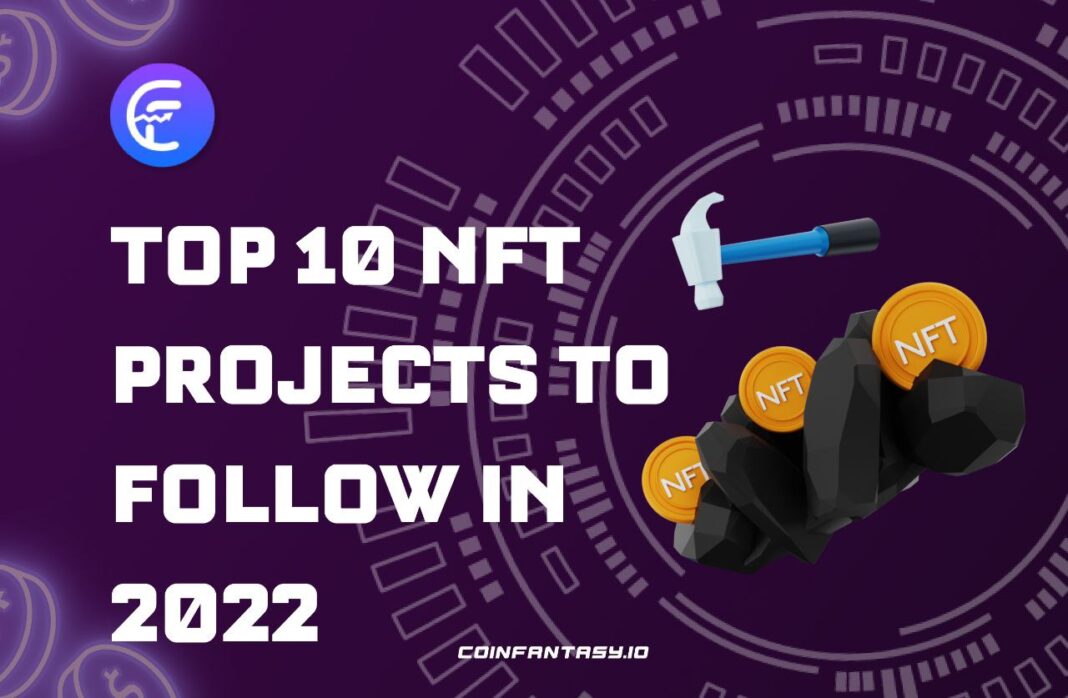 NFTs have taken the digital world by storm with their new sets of applications along with new opportunities for artists. In this article, we discuss some of the top NFT projects and address a few important questions regarding NFT projects. 
What is an NFT Project?
An NFT project is a collection of NFTs (Non-fungible tokens). To be more specific, an NFT project is different from NFT as it contains a large scale of NFTs.
Best NFT Projects – 2023
There have been thousands of NFTs in recent years, but some stand out due to their specialties and functionalities. Here are the 10 Top NFT projects for 2023.
CryptoPunks

CryptoPunks NFT project is a product of Larva Labs containing 10,000 characters in a punk theme. It was inspired by cyberpunk films and the London punk movement, and the characters were created using a pixelated character generator. The most common type of CryptoPunks is the Human Punks. Besides, there are other punks like Ape punks, Alien punks, and Zombie punks.
Out of the different punks, Alien punks are the most valuable and were bought at auction for $8 million. The most expensive NFT in this collection was valued at 124,457 ETH or close to $532 million at the time of sale. This is one of the reasons why it is considered among the most expensive and top NFT projects of all time.
Bored Ape Yacht Club (BAYC)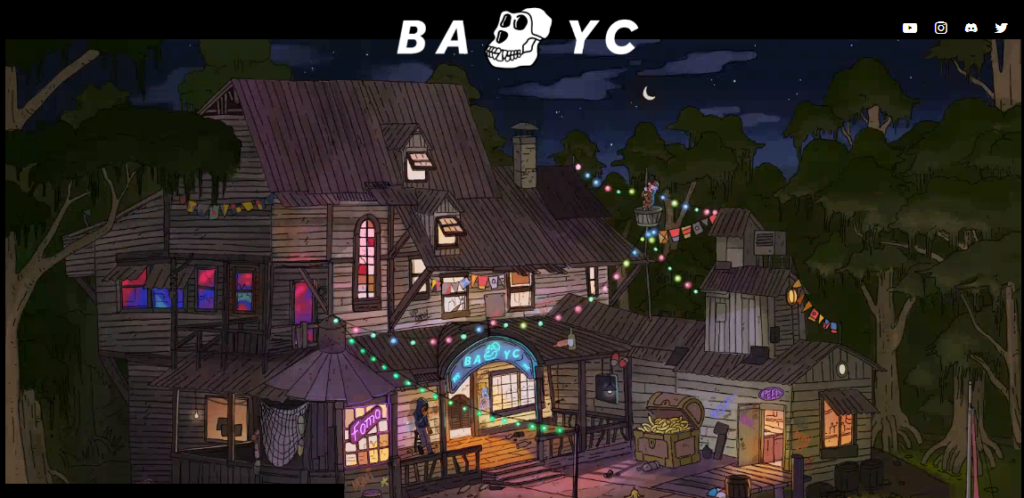 The Bored Ape Yacht Club by Yuga Labs is one of the most popular and biggest NFT projects ever. Co-founded anonymously by four members, it is stored on the Ethereum blockchain and contains 10,000 avatars. No two avatars of this collection are similar, which makes it a highly sought-after NFT collection. As a result of its popularity, BAYC is competing with top NFT projects that came out much earlier.
It has a trading volume of over $1 billion with 9500 buyers—many celebrities, including Neymar Jr, Madonna, and Tom Brady, own NFTs from the BAYC.
Axie Infinity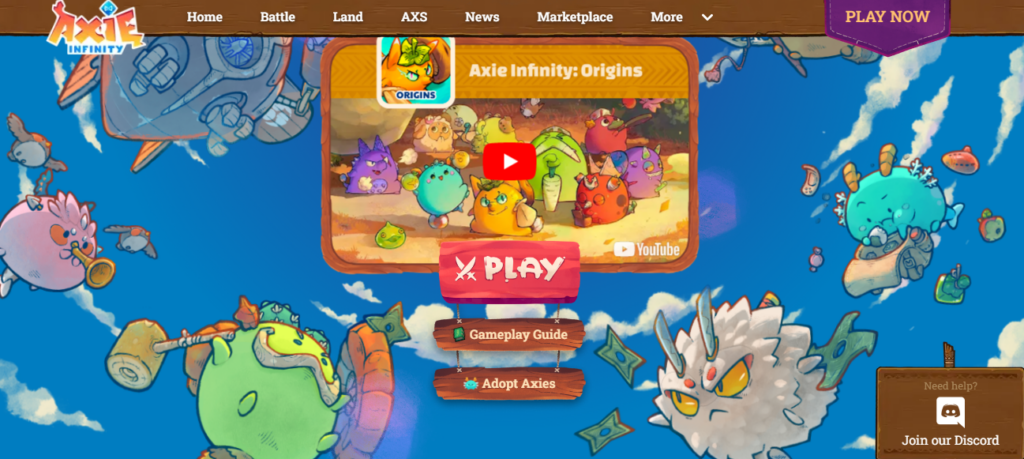 Axie Infinity is an NFT-based online game designed by Sky Mavis based out of Vietnam. The game has its own native economy and uses Ethereum as its currency. Besides, the game is related to the famous Nintendo series, 'Pokemon.'
The game brought the concept of 'play to earn' to the limelight and is one of the top online games today. Axie is the term used to describe the creatures of the game and to enter the game, a player needs to purchase three axies. The price of axies varies based on the features, but on average, a decent axie costs $200.
The NFT project has over $4 billion in trading volume with over 1 million buyers.
ArtBlocks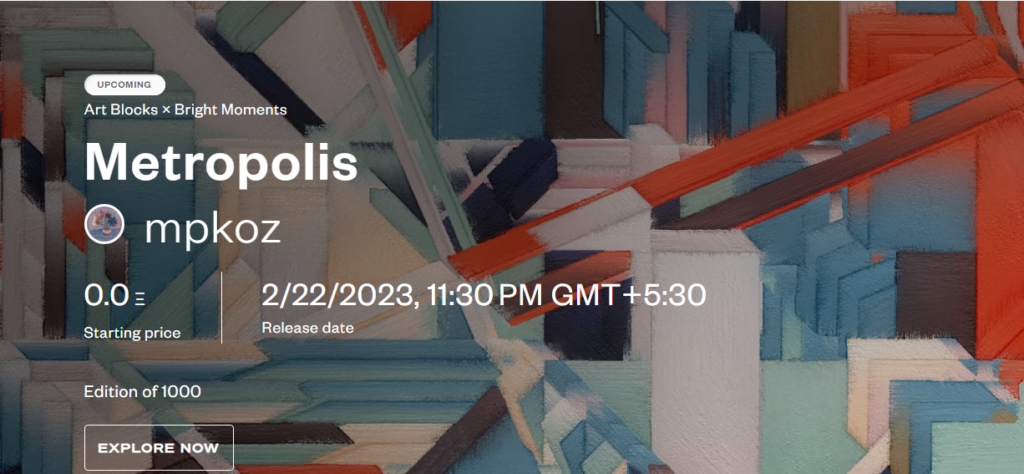 Artblocks is an NFT initiative that provides collectors with a network of attractive NFTs based on the Ethereum blockchain. Founded in 2021, this project aims to give artists the power to bring digital materials together to create unique NFTs using blockchain technology.
As the name suggests, it is based on blocks. Using ArtBlocks, the artist and NFT buyer agree to the options generated by the system before minting. Thus generative art is emphasized, and buyers have no idea of the NFT they are about to receive until the end. The project has over $1 billion in total trading volume.
Mutant Ape Yatch Club

After the wild success of BAYC by Yuga Labs, the Mutant Ape Hatch Club was released as a sequel. Since celebrities and high-profile investors are heavily invested in BAYC, its prices are sky-high. The Mutant Ape Project aims to make such NFTs accessible at lower prices.
The project has 20,000 mutants and a few 'Mega mutants', which cost as much as 3000 ETH. The Mutant Apes were offered to BAYC members through an airdrop.
Yubo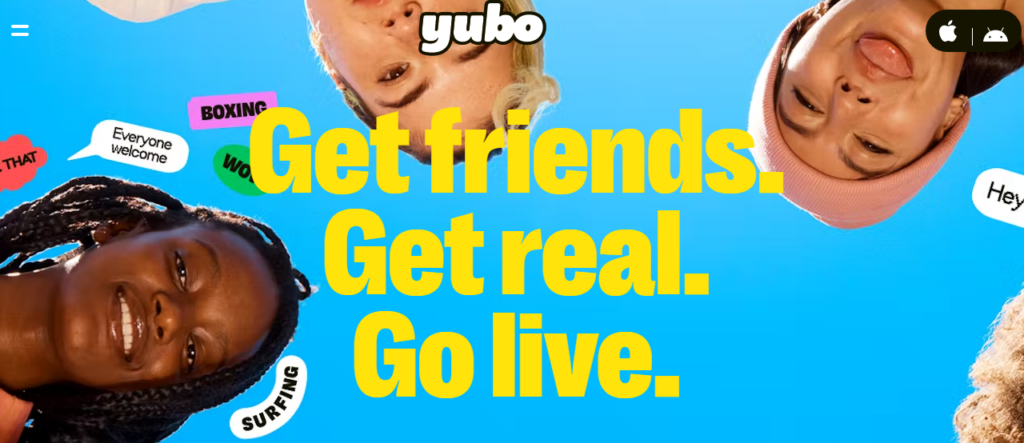 Yubo is a live-streaming social application that lets you meet and connect with friends worldwide. You can stream, watch videos, enter games, and chat on Yubo. Their recent NFT project is called Yubo Randos, containing 10,000 distinct characters. Yubo Randos underlines the idea that everyone deserves a rando in their lives. Each rando has a one-line description of what makes it unique. The project is stored on the Ethereum blockchain.
Users can resell Yubo Randos at 10% royalty fees, and they use the fees to conduct contests, giveaways, and so on. If you own a Rando, you can pin, share, or send your NFT on the Yubo app. Yubo Randos cost you 0.1 ETH per piece.
Crypto Baristas

Crypto Baristas is an NFT project designed especially for coffee lovers. It has 60 tokens with attractive baristas, each with a unique opinion about making the best coffee. Although it is an NFT project now, the initial motive of the creators was to start a coffee shop in New York.
Over an extended period, the owners of Crypto Baristas have been looking to make coffee supply chains sustainable. Further, if you own Crypto Baristas NFT, you can avail of lifetime discounts at Coffee Bros. online and at the Crypto Baristas cafes. You can buy these NFTs at 0.18 ETH on the Rarible NFT marketplace.
Doodles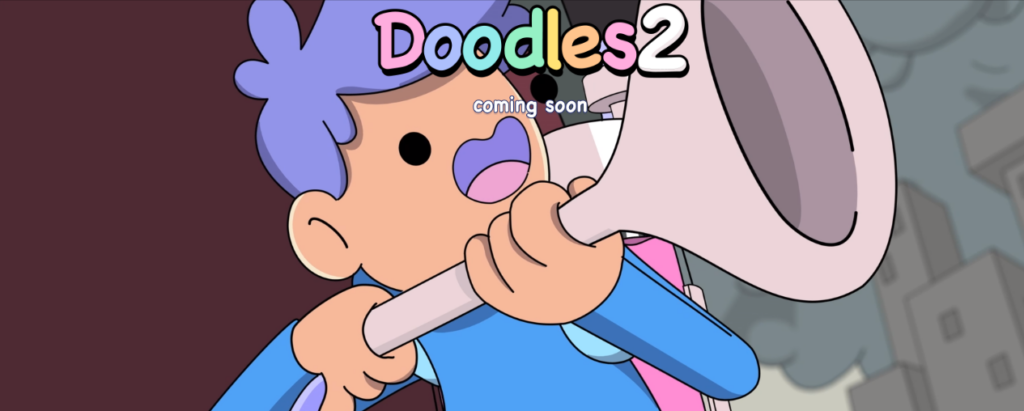 Doodles is one of the top NFT projects to invest in if you want long-term growth. The collection has 10,000 doodle characters, hand-made by Illustrator Scott Martin.
Owning Doodles comes with its own perks. Token holders can participate in community development and cast votes over certain issues. Owners of the NFTs get experiences and activations paid for by the community. Doodles NFTs is among the top NFT projects today and has a market cap of $50 million.
Invisible Friends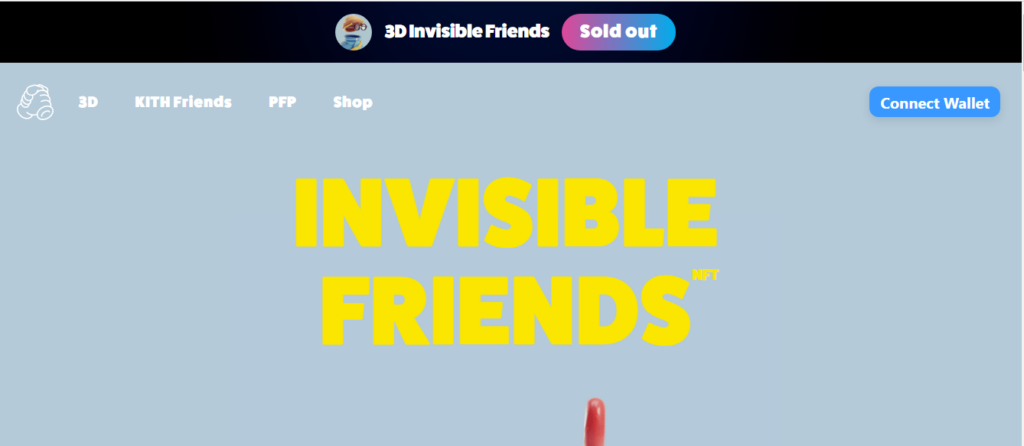 The Invisible Friends NFT project is a technically advanced project. Each NFT in the collection has an invisible character walking in style in a loop. Remember that generating lively movements for 5,000 characters is a difficult task. Besides, each character has a fluid motion, and some balance objects on their hands or heads.
The Invisible Friends NFTs are hosted on their discord server, which has over 250,000 members. The NFTs are already sold out, but you can still get them on the OpenSea platform. The average price of these NFTs is 6-7 ETH.
Sandbox NFT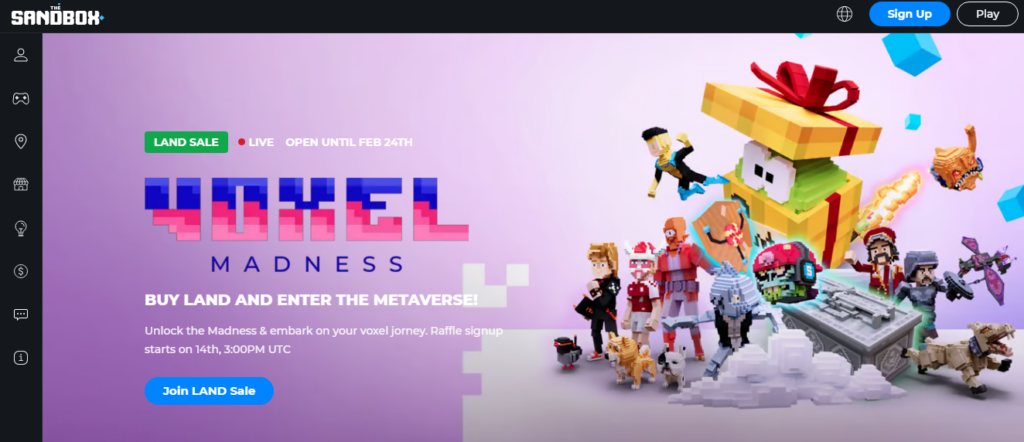 Sandbox NFT project is a part of the play-to-earn game Sandbox. It works using blockchain technology and lets players have fun gaming while allowing them to monetize their success. Already the game is popular worldwide and attracts many investors too.
The game uses the Ethereum blockchain and allows users to own a piece of virtual land in the form of an NFT. If you own the NFT, you can use the locations to custom-generate games or monetize them.
How to Store NFTs Safely
The safest place to keep your NFTs is a cold storage hardware wallet. These wallets have multiple layers of protection, such as a seed phrase, touch authentication, and a password. Besides, these are 100% offline, making them out of reach of hackers.
Future of Non-Fungible Tokens
NFT technology has allowed artists to digitize and monetize their works without the need for intermediaries. Further, it will enable them to receive royalty fees on secondary sales.
Apart from these, NFTs have applications in various industries
Exchangeable in-game assets
Digital communities
Ownership of assets and usernames in metaverses
The list keeps growing, and NFTs are laying the foundations for economies, assets, and digital communities during the transition from web 2.0 to web 3.0.
Conclusion
As we have seen, NFT projects bring unique features to the table and allow people to tap into a new array of applications. Explore the above-mentioned NFT projects if you're looking to invest in NFTs.
Frequently Asked Questions
1. What is the next big NFT project?
Some of the best NFT projects to invest in are Azuki NFTs, Lucky Block NFTs, Prime Ape Planet NFTs, CryptoPunks NFTs, Polygon Punks NFTs, VeeFriends NFTs, and World of Women NFTs.
2. What NFTs should I invest in?
You should invest in NFTs based on the following factors

Interest
Rarity
Genuineness
Popularity
3. How do I know if an NFT project is good?
Look for the following factors while finding a good NFT project:

A roadmap or a white paper with strategies and goals outlined for the project 
See if the founders reveal themselves and look for their credentials. 
Check if the project is community-driven
Look at the reach of the project. You can see the number of followers on social media to get an idea of this. 

4. What is the next blue chip NFT?
It would help if you looked for the four key elements to spot the next blue chip NFT: Price, product, execution, and community. 

i) Price
Prices change with trends, and you have to be careful before judging projects from their prices. Not all expensive projects are necessarily blue-chip NFTs.

ii) Product
All NFT projects come with promises, but to really understand them, you must look deep into their whitepaper and recognize their vision and roadmap.

iii) Execution
Execution without delay is a crucial requirement for the success of an NFT project. Community activities and delivering on all projects on time are a couple of key matters that need timely execution.

iv) Community
If the financial incentives vanish, will the community stand for the project? If yes, you are looking at a strong community. Members should naturally promote and support the project's ideologies and not just participate for the money.4.
5. How do I know if my NFT is rare?
One basic equation to find the rarity of NFT is
Rarity = number of tokens/number of token types.
You can check the percentage of the NFTs available in the market versus the NFTs' demand by checking out the volume being traded.