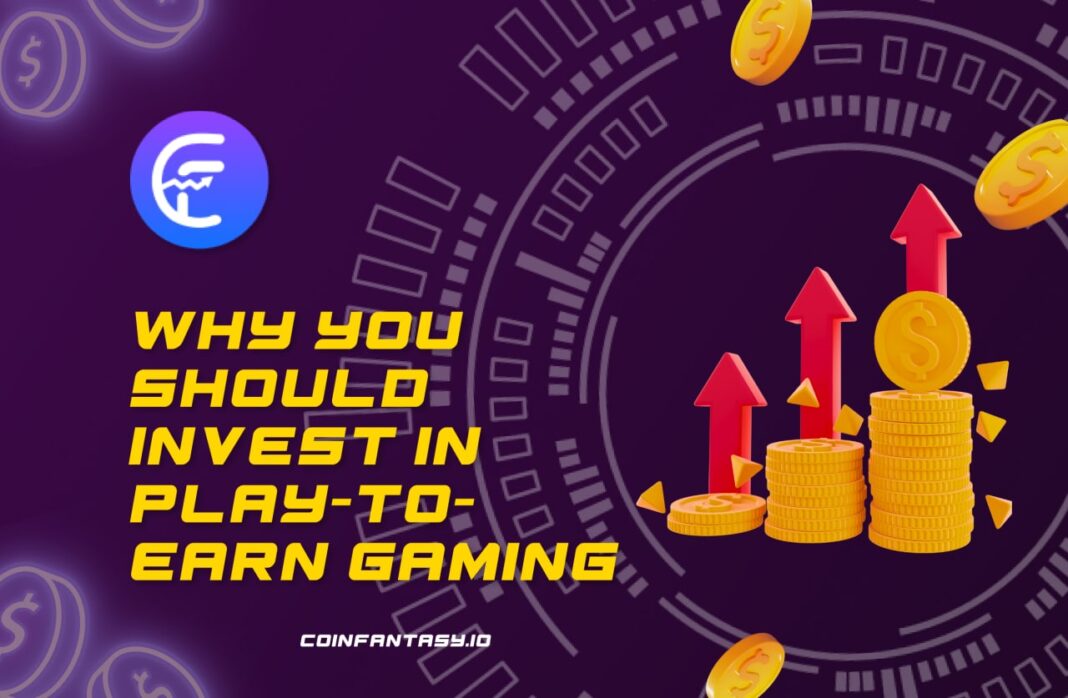 Gone were the days when the best investment channels were bonds, stocks, treasury bills, etc. Now, thanks to Cryptocurrency, Investments are more diversified. In recent times, investing in play-to-earn games has proven highly profitable.
One of the many reasons people invest in play-to-earn games is that you're controlling your fortune. Investing in these games means buying characters or utilities. Upon purchase, the value you generate with the characters depends on your prowess. So, if you devote time and play well, you can generate massive returns on your initial investment.
Of course, investing in blockchain games is risky. There are several scam decentralized applications out there, and some don't have the team to support continued relevance. These are in addition to the fact that there are numerous crypto games already. So, getting overwhelmed is easy.
But taking time to do research will help you find quality blockchain games. So with the rest of this article, we'll help you understand the benefits of play-to-earn games.
What are PLAY-TO-EARN Games About?
Play-to-earn games are blockchain games designed to use cryptos and NFTs (Non-Fungible Tokens) as reward systems for players. In conventional games (COD, FIFA, and Xbox), only developers make money. When you invest in blockchain games you get returns in the form of rewards.
Now, blockchain games are said to require investment because you'll need to buy characters to get started. For instance, to play the Axie Infinity game, you need to buy Axies. When you finally get to play these games, you earn rewards. Each game's reward system is unique. So, you shouldn't expect the same gameplay or rewards value. Do your own research based on what games you like in your preferences and gaming style as more profits are not what all 100% of people are looking for when it comes to gaming.
To make more money with play-to-earn games, you need to accumulate as many rewards as possible. The rewards are attached to your crypto wallet, so you own them even outside the game. The characters you buy are also connected to your crypto wallet in the same vein. You can move these characters, rewards, and utilities out of the game.
The ability to move these assets and trade them makes blockchain-powered play-to-earn games different from traditional play-to-earn games. When you play and earn rewards or utilities in traditional games, you can only use them in-game. For instance, you can't move the coins you accumulate in Super Mario out of the game. But when you play Axie Infinity, you grow your character, earn rewards, and collect SLPs (Smooth Love Potions). Furthermore, you can trade all these digital assets on a marketplace.
The incentive model of play-to-earn games is responsible for the massive growth experienced in the niche. In the 3rd quarter of 2021, NFT games generated $2.32 billion in revenue. Also, these blockchain games have been highly influential in driving cryptocurrency and blockchain adoption. As of 2021, more than 42 million gamers own crypto. You are early to the market and only approximately 4.0% of the world's population owns it.
The market is constantly evolving and expanding; it's necessary to learn why and how to invest in play-to-earn games.
3 Reasons to Participate in Play-To-Earn Games
Financial gains is a major driver when it comes to investing in play-to-ear games. However, the current gaming economy driven by blockchain technology offers more than that. Here are some:
Digital Ownership
Getting involved with NFTs right now means getting involved with the future of the internet. NFTs are reshaping how we interact with assets, and it's only wise to get in on it earlier. With play-to-earn games, you get acquainted with the whole NFT ecosystem. Blockchain games are the best way to get involved with the NFT economy.
The NFTs you get from these games are traded like normal NFTs, only that the games are their utility. For these games, the barrier for entry is somewhat lower, while they have innate value – due to the game's utility. With this, you can quickly stack up, and in no time, you'll be playing in the Alpha NFTs league.
Community
Web3 innovations need community because everyone is walking in uncharted territories. However, play-to-earn games have the best communities you can think of. The best play-to-earn games offer great communities. Such communities always breed loyalty. Everyone is working towards making the project better because they sincerely enjoy playing the game.
By getting into such exclusive communities of active players, you can meet more people. Meeting people in the web3 space is significant, especially if you're new to the system. Community helps you grow, and you get to ask questions even on topics outside the scope of what that specific community is about.
Staking and Governance
Now, the crypto games that pay go beyond offering just rewards you can convert to fiat currency. One other trick in how to earn crypto-playing games is staking. When you play crypto games, you can earn tokens. Subsequently, you can decide to stake these tokens back into the game. For instance, in playing Axie Infinity, you can choose to stake the AXS token back into the game.
By staking your token in the game, you are buying ownership. You become a decision-maker – a member that votes on decisions in the governance community. Many games don't have these functionalities. However, truly decentralized games run as DAOs function this way.
Conclusion – Choosing CoinFantasy
Primarily, the financial gains are core to why you should invest in any app on the play-to-earn crypto games list. Cryptocurrency gaming has made people rich enough to quit their full-time jobs. So when you find a crypto game worth the decision, you too can. There's nothing as cool as earning money doing what you like doing.
When you decide to invest in blockchain games, you should check out CoinFantasy. CoinFantasy is the world's first decentralized fantasy game built to gamify the crypto-stock market. In this game, you select a line-up of real-world players you think will perform well in a particular period. So, in CoinFantasy, you create a line-up of cryptos that will perform well. Upon creating your line-up, you can then participate in contests and stand a chance to win.
One core factor that makes this project exciting is that it's lossless. You are not at risk of losing your invested cash. What are you waiting for? Get started.
FREQUENTLY ASKED QUESTIONS
1. What are the Best Play-to-earn Games to Play?
The best game to play depends on your preference and what experience you need. For someone who enjoys Pokemon-themed games, Axie Infinity is the best option. However, if you fancy fantasy games, CoinFantasy is an innovative one to participate in.
2. What is the Alternative to Play-to-earn Games?
The only alternative to play-to-earn games is free-to-play games. By this statement, you can infer that play-to-earn games often require an upfront investment while Free-to-play games don't. However, with the latter, you can still earn crypto rewards. Unfortunately, though, there are many scams in the free-to-play category.