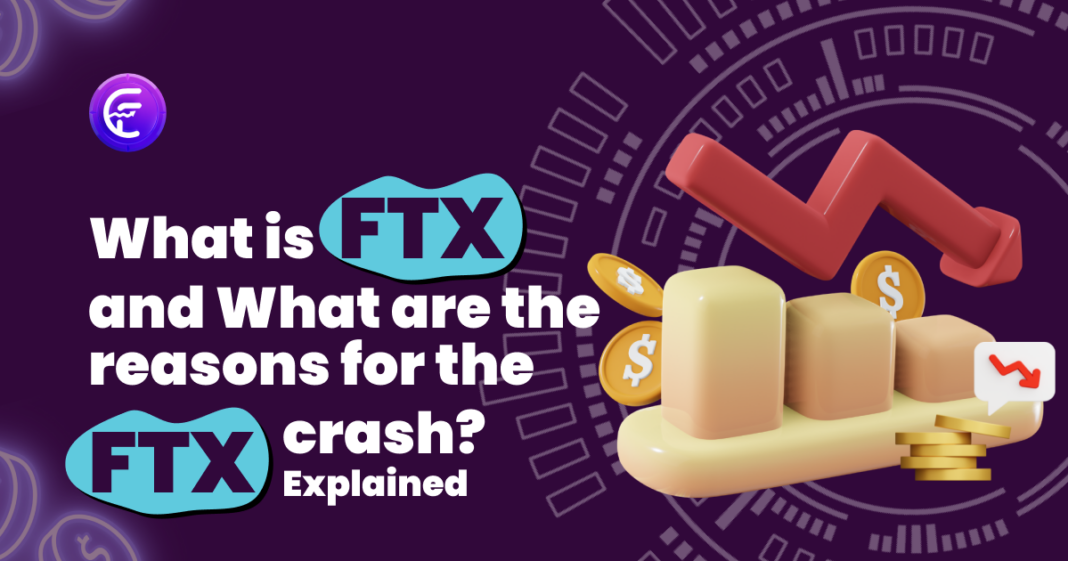 The cryptocurrency market has taken a beating this year, with the majority of currencies losing two-thirds of their value due to rising interest rates, a severe correction in economies generally, and tech stocks specifically, as well as liquidity crises and other problems that made the situation worse.
And this past week, the crypto market experienced yet another major burst. The crypto billionaire and founder of the cryptocurrency exchange FTX, Sam Bankman-Fried, has almost lost his whole fortune.
The third-largest cryptocurrency trading platform in the world, FTX, has declared bankruptcy today. What led to it, and what does it predict for the future of cryptocurrencies?
Let's find out!
What is FTX?
FTX is a cryptocurrency exchange operating in the Bahamas. Sam Bankman-Fried, also known as SBF in the crypto industry, launched it in 2019. The exchange quickly expanded, and venture capital funds provided millions of dollars in funding.
FTX is a centralized cryptocurrency exchange centered on derivatives and leveraged products. It offers support for cryptocurrencies, including Bitcoin, Ethereum, Tether, and others that see a lot of trading activity.
Various trading products are available on the FTX platform, including leveraged tokens, volatility products, and derivatives like options and futures. More than 100 cryptocurrency trading pairs are available on the exchange, offering trading options in the spot market. FTX facilitates financial transfers using fiat currency and stable cryptocurrencies like Ethereum, Bitcoin, and Litecoin while providing access to the best spot trading techniques. A limited number of stablecoins and alternative coins are supported.
Through its trading services, FTX assists institutional and retail traders in diversifying their crypto trading portfolios. The trading platform offers a variety of trading alternatives and goods. Additionally, FTX services are designed to remain committed to the market's experienced traders. To put it another way, the platform caters to seasoned traders. 
The platform wants its business strategy to be heard by everyone. The platform doesn't hesitate to be open and honest about how it works. Users on FTX can pay their futures transactions in US dollar fiat money. This indicates that on deals worth $9,000, the platform gets a profit of about $300.
All trades executed on FTX are highlighted in cryptocurrency. As a result, the platform can continue operating and making money.
Who are the brains behind FTX?
FTX was established in 2018 by current CEO Sam Bankman-Fried, a trader on Jane Street Capital's international ETF desk, and present CTO Gary Wang, a former Google software engineer.
FTX was similarly developed and incubated by Alameda and successfully raised $8 million throughout three fundraising rounds. Following the Seed and Corporate rounds in 2019, the Series B round was finished on March 2, 2020, and Liquid Value Capital contributed to the funding.
FBG Capital, Greylock Partners, Kenetic, One Block Capital, and Proof of Capital all invested in the Seed round, while Binance served as the round's Lead Investor.
Why did FTX collapse?
FTX's problems increased early in November, and things swiftly spiralled out of control. Alameda Research, SBF's cryptocurrency trading business, was found to be highly dependent on FTX's native token, FTT, according to a leaked balance sheet that was revealed earlier this month by the cryptocurrency news website CoinDesk. A few days later, Changpeng Zhao, CEO of Binance, announced that his company would sell its FTT holdings due to "recent findings."
SBF tried to defend FTX initially, insisting that everything was great with the trade. But as customers hurried to withdraw their money on November 8, the value of FTT fell 72%.
Let's explain this in greater depth:
The Timeline!
On November 6, Binance and Changpeng Zhao decided to sell FTT holdings, drawing parallels between the situation and the TerraUSD fiasco. By the way, Binance previously invested in FTX, and upon its divestiture, it received a small number of FTT tokens.
As a result of the statement, there was a panic, and FTT prices began to fall.
Alameda Research CEO Caroline Ellison was interested in purchasing the ones CZ was selling.
On November 8, Binance announced that it was negotiating to buy FTX.
On November 9, Binance decided not to pursue a non-binding agreement to save FTX.
On November 10, FTX stopped accepting new clients and processing withdrawals until further notice.
On November 10, Bankman-Fried informed his colleagues via letter that he was looking to raise cash and had spoken with Justin Sun, the creator of the cryptocurrency token Tron.
On November 10, Reuters reported that Bankman-Fried is attempting to assemble a rescue plan for FTX that might total up to $9.4 billion.
On November 11, the FTX collapse ended just a few hours after Alameda Research, its trading firm, ceased operations. In a formal press statement, FTX announces that it has decided to file for Chapter 11 bankruptcy protection under the United States Bankruptcy Code to start a systematic evaluation and monetization of the company's residual assets for the benefit of all stakeholders across the world.
Within hours after declaring bankruptcy, FTX claimed it had been the target of "unauthorized transactions" and that, for security reasons, it would shift its digital assets to cold storage. According to researchers from outside companies, the alleged attack may have resulted in the theft of $477 million from FTX.
On November 18, the Securities Commission of the Bahamas (SCB) assumed custody over the digital currency holdings of the defunct exchange FTX. To protect creditors, the SCB claimed it gave Bankman-Fried the order to transfer cryptocurrency holdings to the regulator's wallet.
Will individuals be refunded their money?
Some people will receive some of their money back, but nobody will receive all of it. Even Bankman-Fried is confident it would need an $8 billion capital infusion to reimburse all depositors fully.
What are the consequences?
As a cryptocurrency exchange, FTX's future is in grave danger. Withdrawals are no longer possible as of mid-November 2022, and the corporation "highly advise[s] against depositing," according to a post on the FTX website.
It will take time for the broader repercussions of the FTX debacle on the bitcoin market to become apparent. Investors may become even more hesitant due to FTX, the biggest collapse in the brief history of cryptocurrencies, who are already wary due to worries about stability and security. Customers using the FTX platform might be unable to get their assets back, which could lead to legal action.